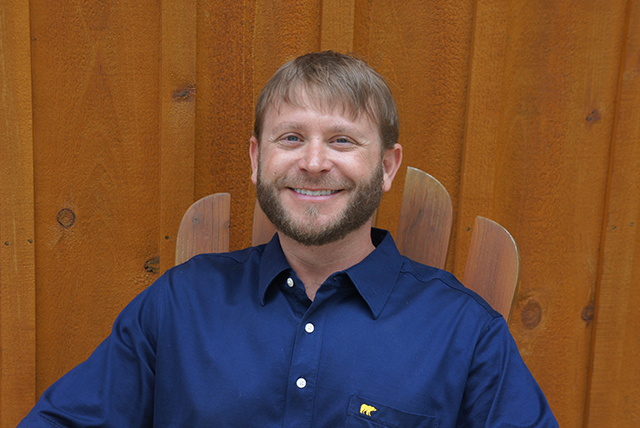 Scott Warren
828.773.3019
I pride myself on being able to handle just about anything that this business throws my way, from first time buyers to seasoned investors and everything in-between. When working with buyers, my ultimate goal is not to "sell" anyone anything; I much prefer to listen and pay attention to your needs and wants and then help you find them. When working with sellers, my goal is to help you prepare your property for an easy sell. My experience has taught me that there are no tricks or gimmicks that are productive. First impressions, timing, effective marketing, and most importantly pricing are what will bring a buyer to the table. Pricing tends to be the most difficult in this market, as the word "comparable" is an oxymoron in The High Country. In most cases, buyers are not shopping square footage, beds, baths, etc... They are looking for setting, character, & ambiance. My knowledge & experience from living here for two decades helps me to put value on property that a simple calculation cannot do. Please visit the "Customer Testimonial" page on this site to see what some of my previous clients have to say about me.
With a degree in Green Building (Industrial Technology including Construction, Appropriate Technology, & Sustainable Development) from Appalachian State University & NAR's Green Designation, I am the perfect broker to assist you in your next Green Real Estate Purchase. I have been studying green building and sustainable lifestyles in the High Country for the past 20+ years and would love to use my knowledge to help point you in the right direction. Whether you are looking to make small adjustments to your lifestyle or build the greenest home in the state, I can help. I have a huge network of green professionals to help you obtain your goals, no matter how big or small. Please check out the links page on this website for a taste of the local businesses that can help.
If you are headed to the High Country for outdoor recreation, do not hesitate to contact me for places to hike, ride, or ski. With several years managing a local bicycle shop in this area, I have ridden most cycling routes, hiked most of the trails, and ridden my snowboard on all of the local ski mountains.
I have been a full time REALTOR for the past 15 years and have lived in the High Country for the past two and half decades . I have also held a position on the local Habitat for Humanity construction committee for the past several years and believe in its mission to help the less fortunate obtain the American Dream of Homeownership.
The areas that we primarily cover are Boone, Blowing Rock, Valle Crucis, Banner Elk, Sugar Grove, Foscoe, Cove Creek, Deep Gap, Bethel, Beech Mountain, Creston, Jefferson, West Jefferson, Fleetwood, and just about anything within an hour radius around Boone.
Justin Hackler
828.773.0614
I have called the High Country my home since coming to school here 20 years ago. Since then I have become a trusted member of the community as a teacher. Along the way I have earned a master's degree in Sustainable Technology with a minor in Building Science. I have also had training as a Building Analyst and Envelope Professional for energy efficient and healthy homes. I have also worked in the area's landscaping industry for over 10 years as a small business owner. Along with these skills and experience I have been working in the real estate industry for a solid two years. It is my goal to have people feel comfortable they are working with a trusted member of the community that has the skill to tell them what makes a property great and what can make a property better in order to buy or sale.
Roxanne Saltman
828.406.3312
In 1974, as a wide eyed 4 year old sun baked Floridian, my family transplanted, for the summer months, to the lush High Country of North Carolina. As a child I reveled in trips to Tweetsie Railroad, gem mining, square dancing and horseback riding. As I grew I discovered skiing and hiking and learned of the wonderful area eateries and shopping. Soon after graduation from Appalachian State University I meet my husband, a builder and a naturalist who introduced me to the many hidden treasures of the area. As our 3 children grow, I'm glad it's here, in these mountains that I know and love. Over the years, I've worked as a property manager, had my own antique store and have spent the last 7 years working for the Watauga County School System. But its Real Estate that excited me the most. I would love to help you find a place to call your own; whether its on a mountain top, by a river, in a quiet neighborhood or downtown.
Please give me a call and lets go looking....
Stephen Keith
828.406.9394
I love the High Country. Let me rephrase…I really love the High Country. Since attending Camp Sequoyah near Asheville as a restless boy, and the Asheville School in high school, I have held a deep affinity for the area, the people, and the outdoors. My family has owned a home in Blowing Rock, NC for over 15 years. As a long-time resident of Tampa, FL and having earned my Master's degree at Appalachian State University in Boone, I have been fortunate to enjoy both the beaches and the mountains.
A former Market Research Analyst for Publix Super Markets and Senior CRE Research Analyst at Cushman & Wakefield and Xceligent Inc., I have experienced success on the analytical side of real estate and I am extremely happy to now be on the client side of the business. My highest priority is providing a positive experience for my clients, from start to finish...and beyond.
A full-time resident of the High Country and avid hiker and backcountry camper, I have a comprehensive understanding of the area and look forward to sharing my excitement and knowledge with you while helping you find your new home or investment property in the High Country.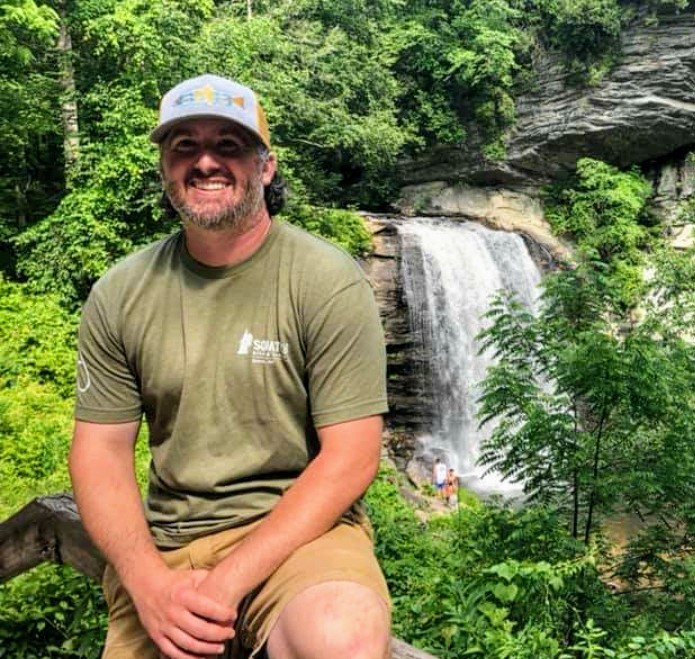 Mark Mashburn
912.536.0145
Mark and his bride Heather Jo moved to The High Country eight years ago from Savannah, GA, and a couple years ago added son James to the family. Mark fell in love with the area during his Thru-hike of the Appalachian Trail in 2012. He comes from an extensive sales background that includes both insurance & mortgages, and has been a full time real estate broker for the past 3 years.
Once you meet Mark in person, you will see why he has such outstanding reviews. Mark has a laid-back personality, is easy to talk to, works tirelessly for his clients, and works at a higher level of providing exceptional customer service. Mark is very knowledgeable about all of today's social media/marketing tools and will use them to better expose your property to a wide range of qualified buyers. He specializes in both listing residential properties & helping buyers find the mountain home of their dreams.
One can expect Mark to bring an abundance of energy, dedication, knowledge, and creativity to each situation. Feel free to reach out anytime, whether here at the office, by email, or on his cell. It is your Journey and Mark is here to help.
Jackie Dyer
828.268.2200
I was born in Watauga County and attended elementary school here before my Dad's job took us to Southern Pines. Although we moved around to many towns in North Carolina, my brother and I spent most of our weekends and summers with our grandparents in Meat Camp (just outside of Boone) playing in the barn, helping in the garden or building forts in the apple trees. It made for a magical, but simple childhood and instilled a deep love for the Appalachian mountains that I never outgrew.
In my early 20's I was eager to get back, so I moved next door to my grandparents to attend Appalachian State University and graduated with two degrees in Computer Science and Recreation Management. While in college, I met my husband Rob and we married in 2001. We now are raising two high-school aged girls and I am grateful to be able to do it here, with the help of this amazing community we live in.
As a recreation major, I've enjoyed many activities the high country has to offer such as rock climbing, backpacking, trail running, boating on Watauga Lake and snowboarding at our local resorts. I've worked in many different restaurants, worked with Appalachian State University and am currently the Program Coordinator for an after school program called Girls on the Run. One of the things that makes me happiest - whether in sharing my knowledge of the high country or in my work - is being able to help others. If you're looking to move to the mountains, or are already here and interested in buying something new or selling your home, I'd be honored to help you find what you're looking for!